Hi guys! Have you ever wondered how to create that one-of-a-kind look on a budget? Well, that's exactly what we did this week! I can't wait to show you how we create this Classic Wedding Centerpiece with our Dollar Tree finds! You won't believe how easy it is to create this glamorous look! What are we waiting for? Let's get started!  
Supply List:
Clear Glass Cylinder Vase, 9.5x 3.25 in.
Rose Clips 4pk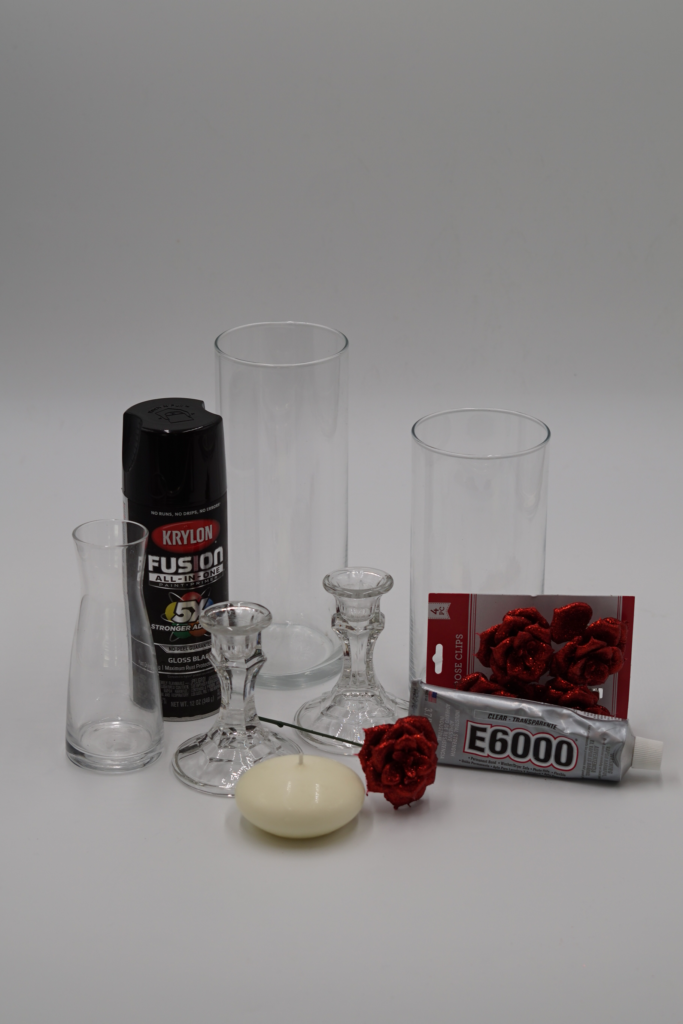 Directions:
STEP 1: First Let's create these stunning vases with 2- 4inch Glass Taper Candleholders, 1-7.25 inch Cylinder Vase, and 1- 9.25 inch Cylinder Vase. Attach the candleholders to the bottom of the vases with E6000. Allow to set for at least 2 hours.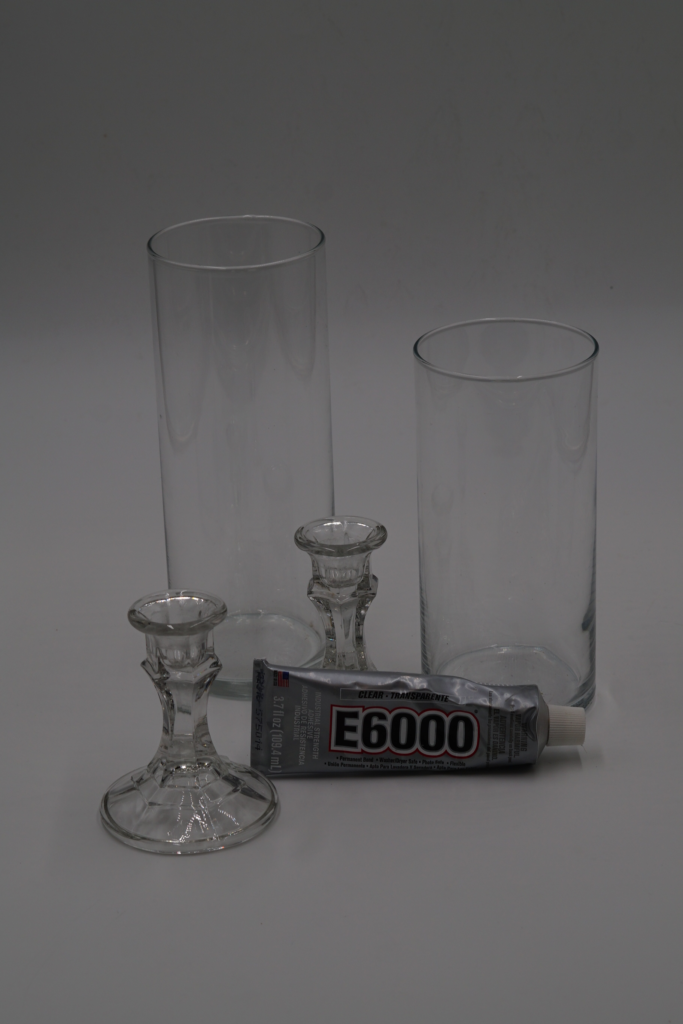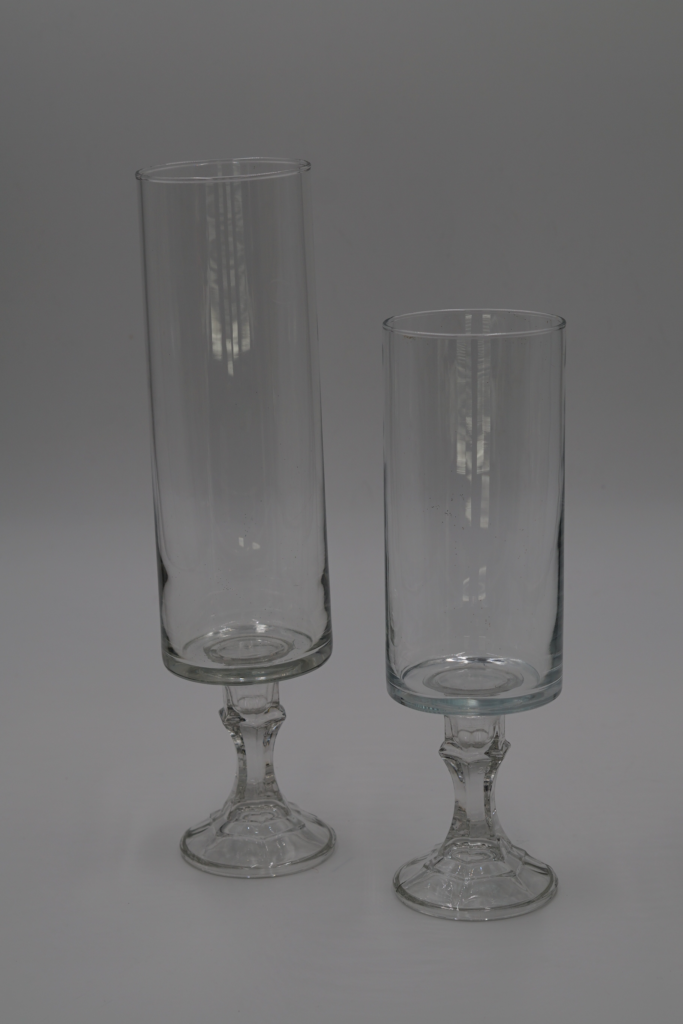 STEP 2: Next, spray paint 2- Torino Vases with Black Krylon Fusion All-In-One Spray Paint. Allow vases to dry for at least 1 hour.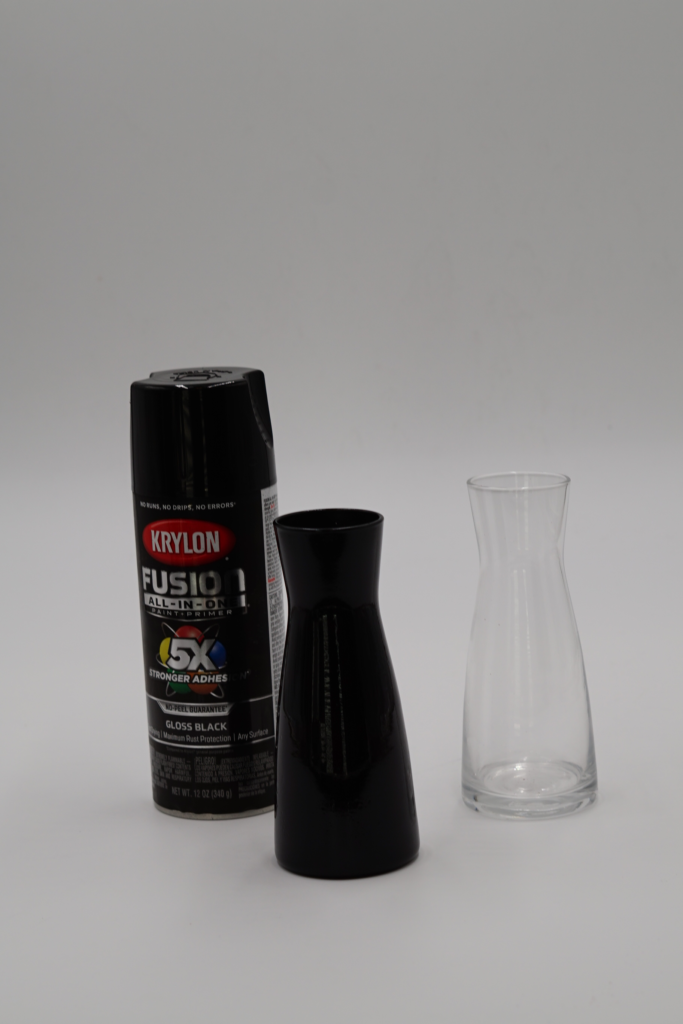 STEP 3: Next, you have the option to use 5- Red Velvety Blooming Roses or create 5-Sequined Rose Blossoms with Rose clips and attachable stems.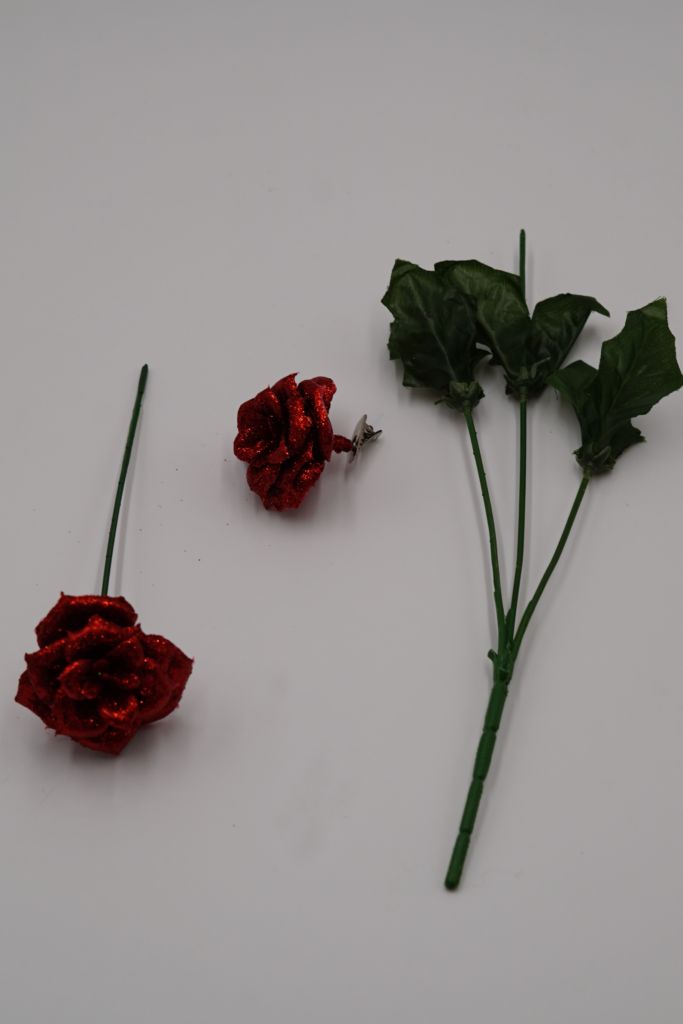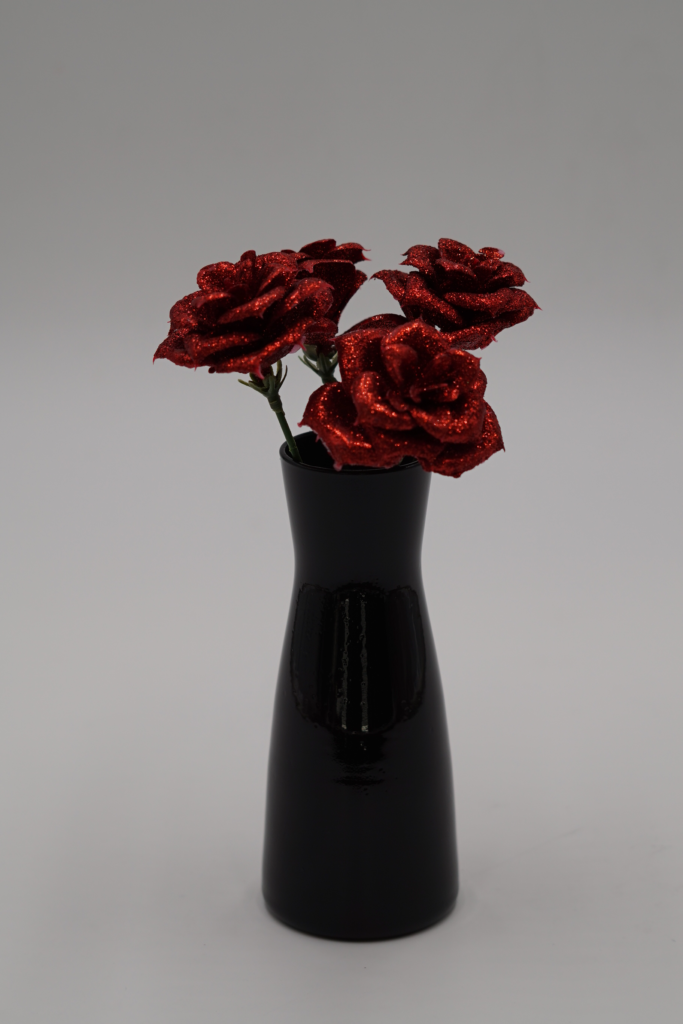 STEP 4: Fill vases 3/4 with water. Place everything on an 8 inch Round Mirror
Final Step! Finally, add your Floating Candles to the vases and let the "ooh's and ah's" begin.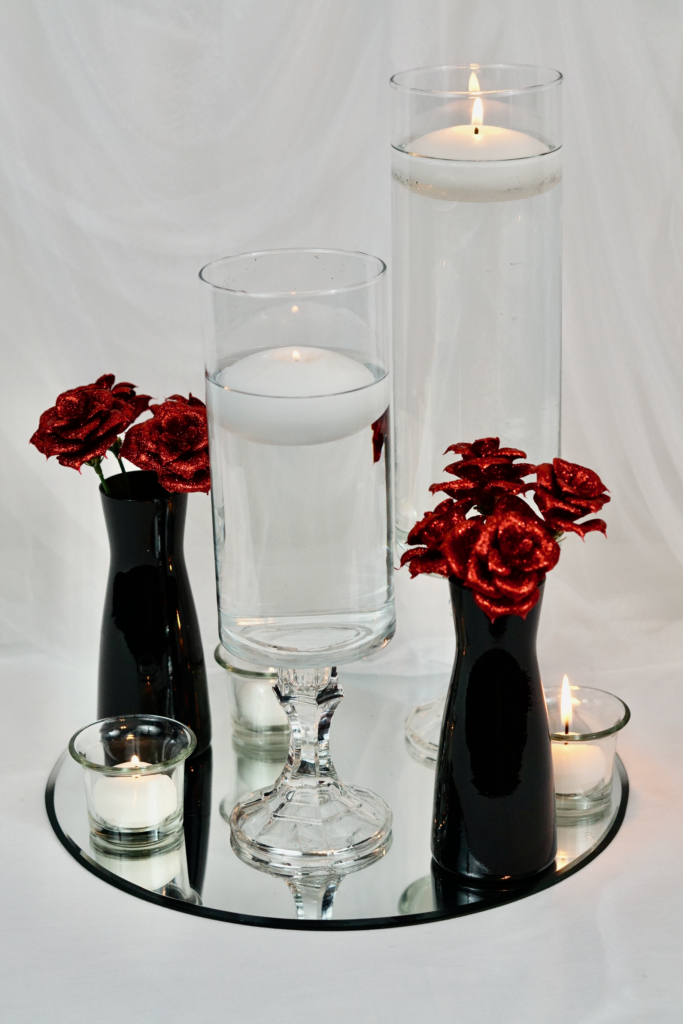 This Classic centerpiece gives you a big BANG for your buck! Now that you see how easy it is to get this classic look, go for it! Always remember our motto at MissPlanIt! When every penny counts, count on MissPlanIt!
Check out the video tutorial below!
THIS POST MAY CONTAIN AFFILIATE LINKS. PLEASE READ MY DISCLOSURE FOR MORE INFO.
Related Projects: