Today is a very special episode of Miss PlanIt featuring my oldest daughter Ari. As we shopped for home décor for her new apartment, we came across Dollar Tree Succulent Decor that I just had to share with you. But although this is a home décor idea, this would be a really cool and unique idea for your wedding or party.
To start with, you will use light bulb vases. Yes, read that again; light bulb vases make really unique centerpieces that you can place on a dining room table or as wedding centerpieces on your reception tables. When purchasing the light bulb vases, they were only $1.29 from Hobby Lobby.
Many other items were found at Dollar Tree, and this entire project was done for less than $5. So, what are we waiting for? Let's get started! 
How To Make Succulent Decor That Can Be Used For a Home or Wedding
Supplies: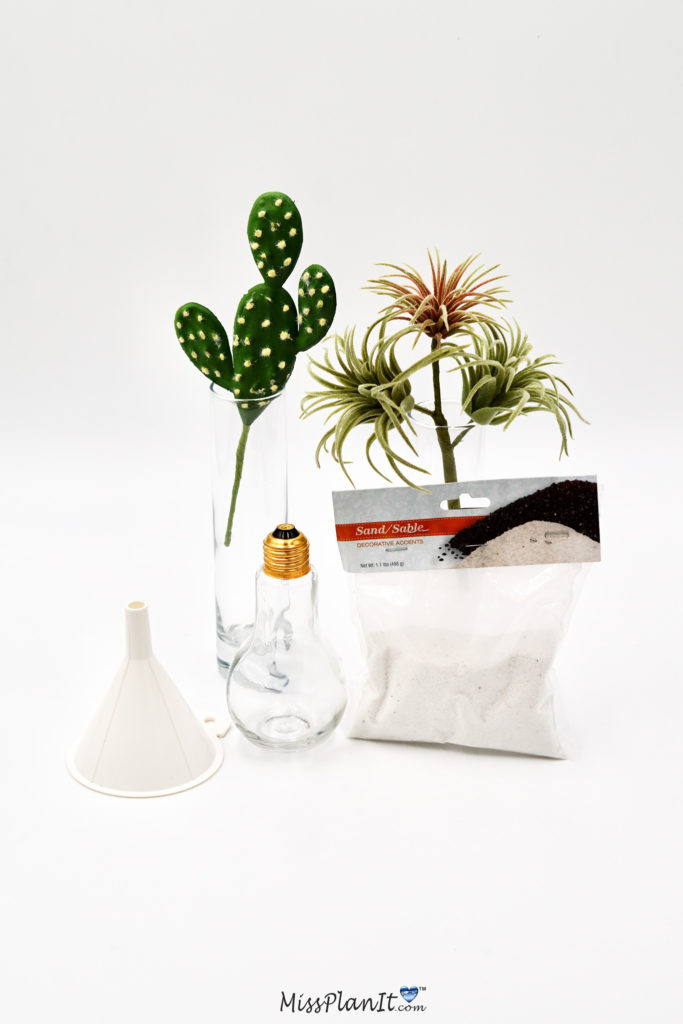 Instructions:
STEP 1: The first step in making this really cool and unique idea is to fill a Light Bulb  Sand Bottle with White Decorative Sand.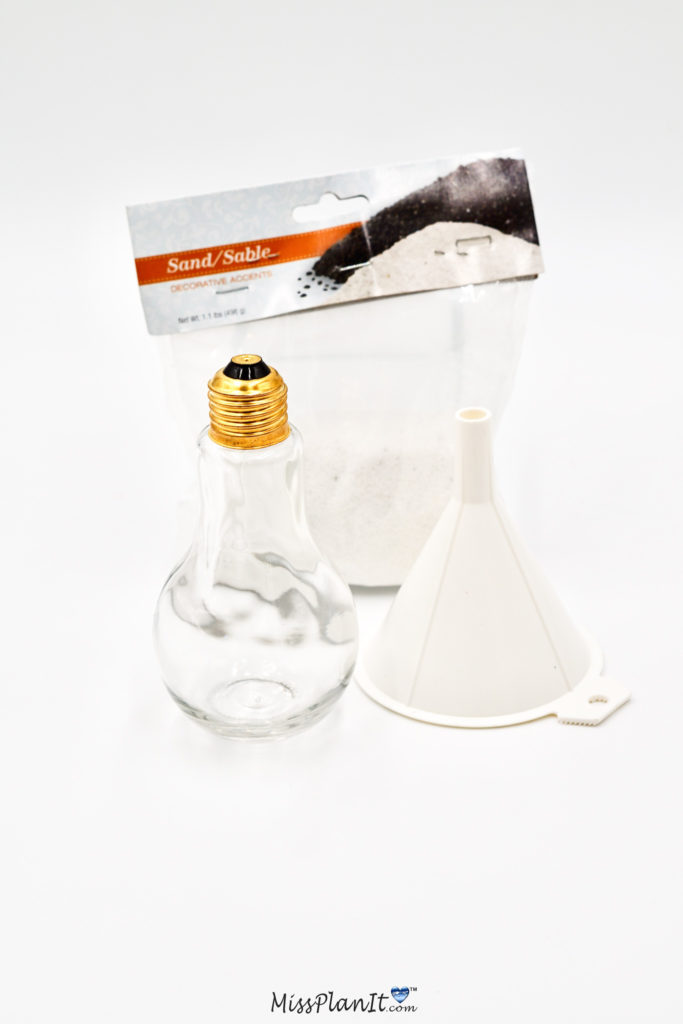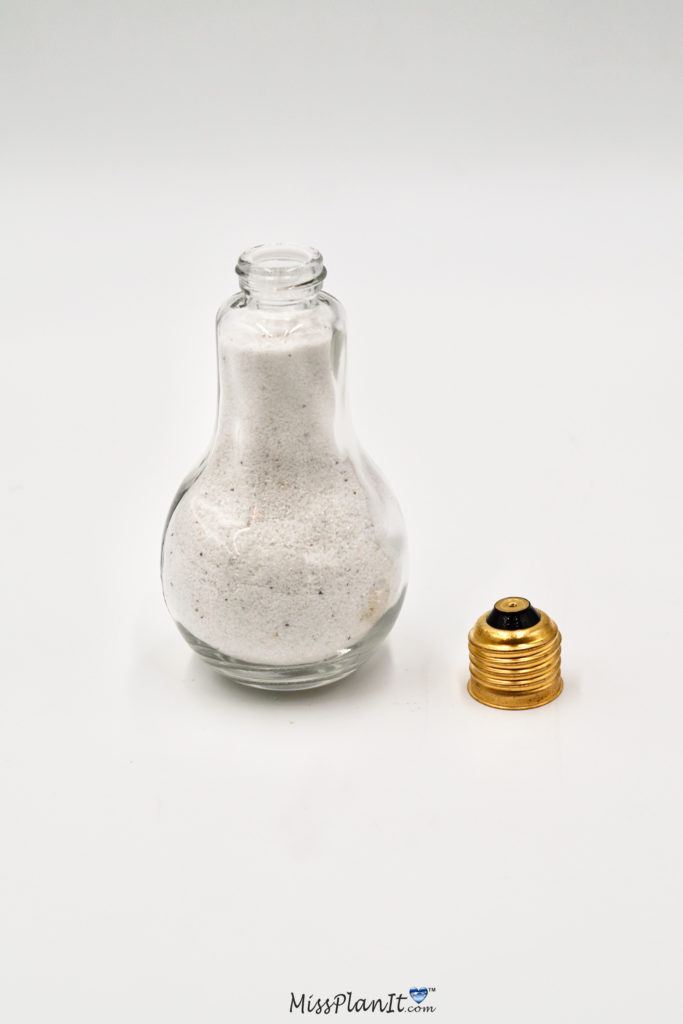 STEP 2:  Now that you have filled the light bulb vase with sand, it's time to complete the next step. The next step is to paint the rim of the Light Bulb Sand Bottle with Sahara Gold Metallic Paint.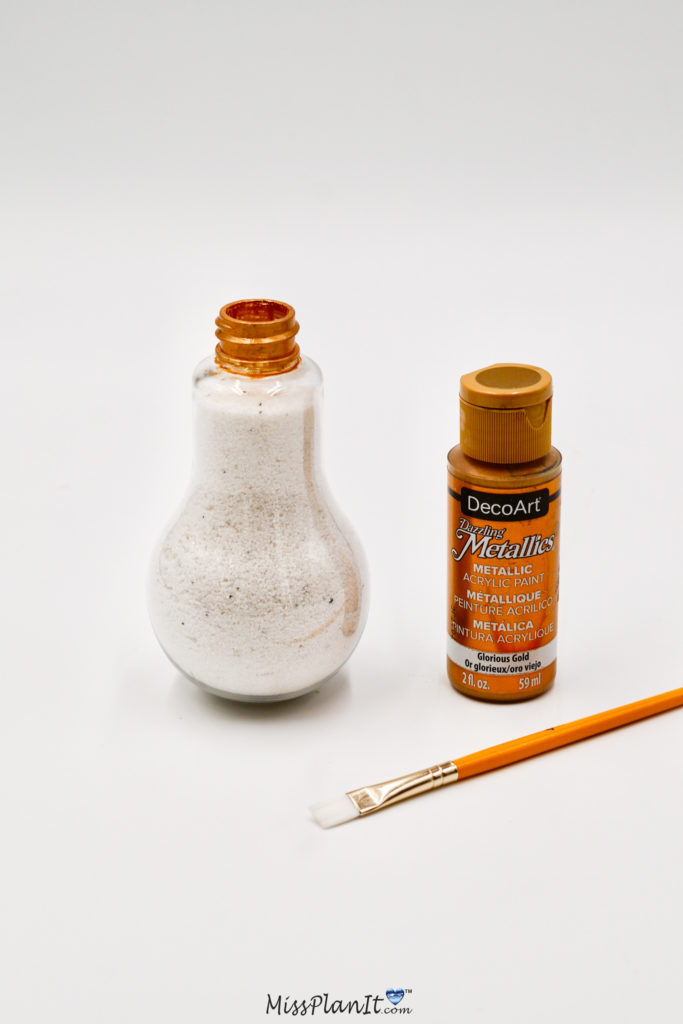 STEP 3:   Insert your favorite Dollar Tree Floral Garden Succulent.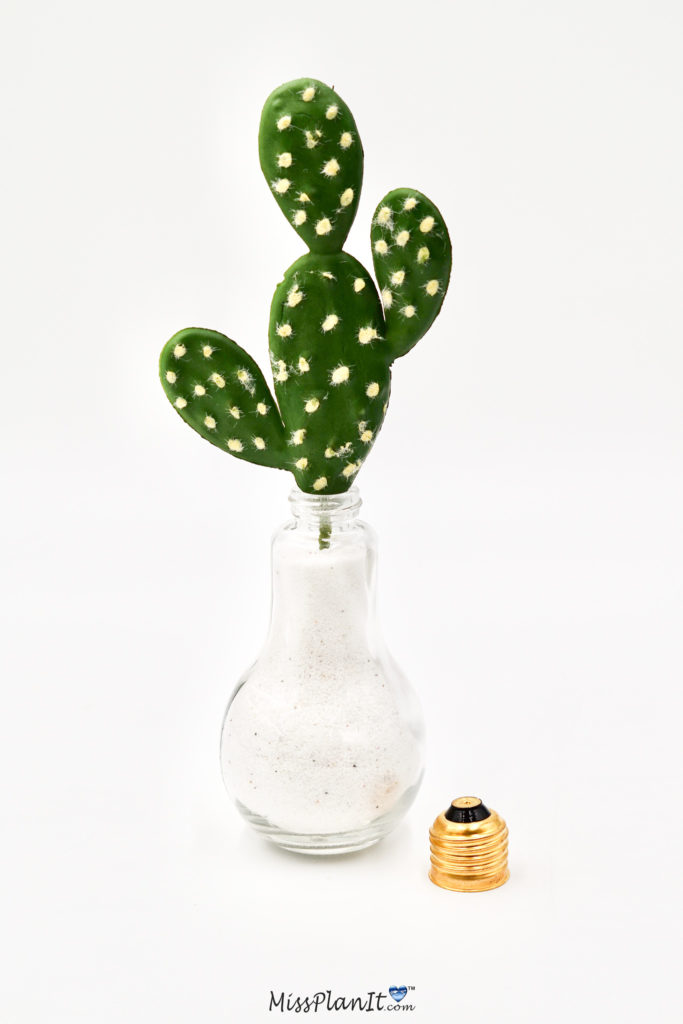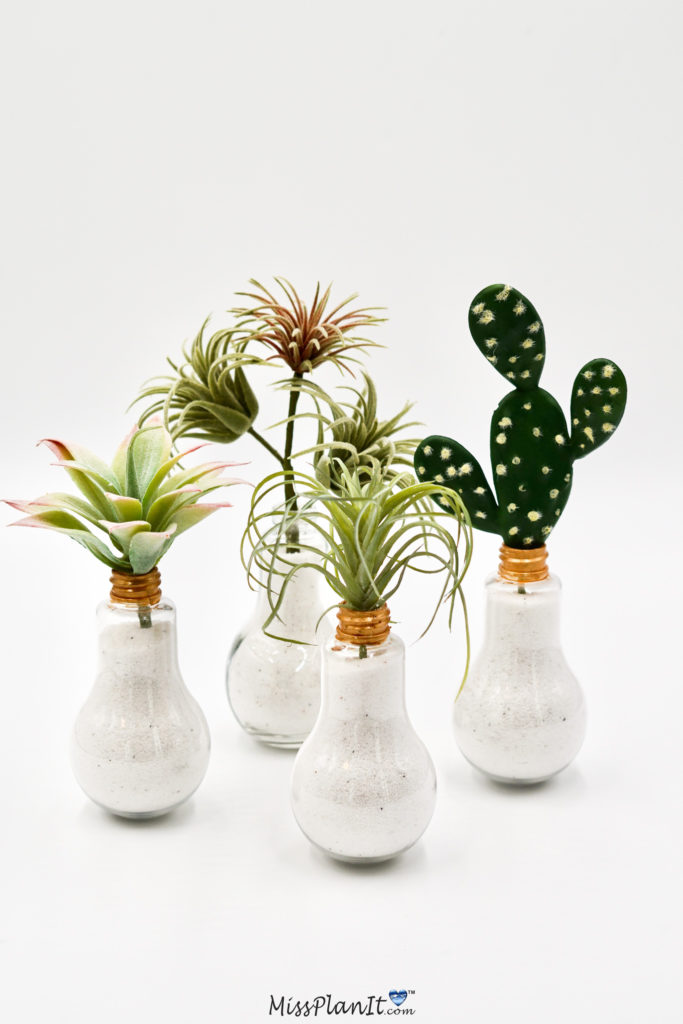 Final Step!   Lastly, place your new decor on a shelf, table, window seal, or wedding reception table for that extra special touch!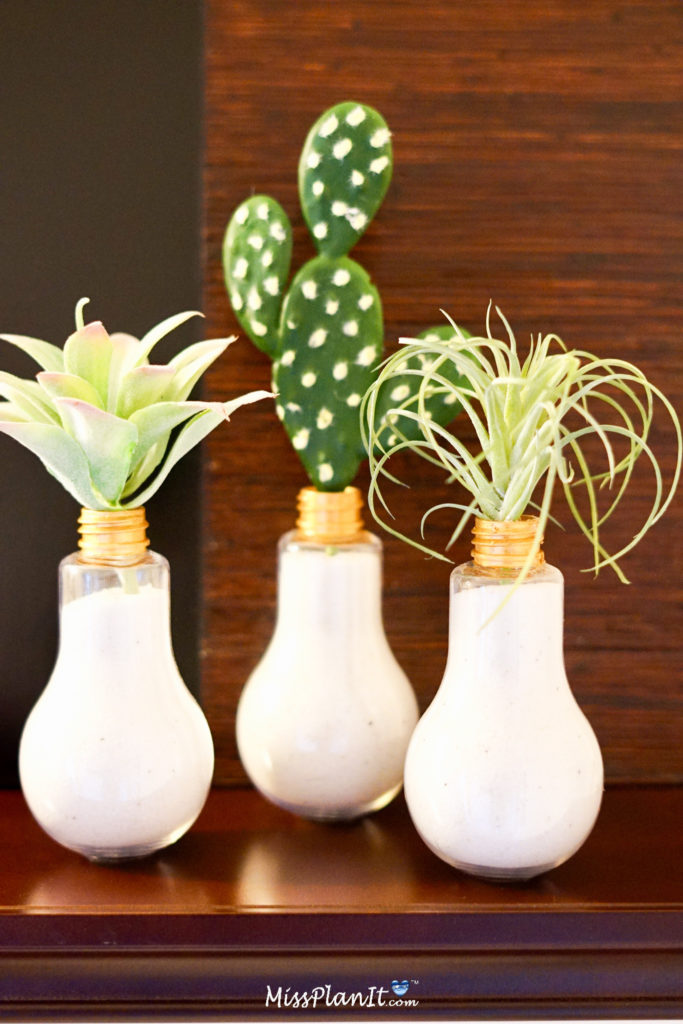 In conclusion, this Dollar Tree Succulent Home Decor Idea is so versatile that it can also be used for weddings or parties. And all for under $5! Well, you know what our motto is!  When every penny counts, count on MissPlanIt! See you next week! 
THIS POST MAY CONTAIN AFFILIATE LINKS, MEANING I GET A COMMISSION IF YOU MAKE A PURCHASE THROUGH MY LINKS, AT NO COST TO YOU. PLEASE READ MY DISCLOSURE FOR MORE INFO.